Creativity, Activity, and Service
A look at Junior Sofia Garnica's book drive project
Junior Sofia Garnica has always loved reading. 
So, when it came time to select a cause for her IB individual CAS project she knew immediately what she was going to do. Garnica decided to host a book drive.
"Reading has always been something that I've enjoyed ever since I was a kid. I just thought that not everybody has had the same resources I've had and not everybody has the same resources available in Novi. I thought of just helping out other communities in ways that I enjoy, which is reading and books," Garnica said.
The drive gathered several large boxes of books for Pride of the Park, an organization based in Highland Park, Mich. that encourages reading throughout the community. In April 2002, the public library in Highland Park closed its doors. 
In order to encourage reading, despite the lack of access to a traditional public library, Pride of the Park set up a mobile library and a community reading goal of one million minutes. Students and adults alike are able to borrow books from the library, which appears at events and pop-ups, and log their reading minutes online in order to contribute to the goal.
Arieis Feldpausch
"I searched for months for places that would take them. I was looking at schools, senior living communities even. They just weren't taking used books," Garnica said. "My advisor found this place called Pride of the Park and it ended up working out perfectly. I chatted with the guy that runs it, and he was super nice. I was like, 'This is one of the available options. It just seems like the best one.'"
The IB Diploma program requires students to participate in creativity, activity, and service (CAS) work in addition to their rigorous academic coursework. According to the International Baccalaureate organization, CAS is intended to "enhance their (students) personal and interpersonal development by learning through experience," "provide opportunities for self-determination and collaboration with others," and "counterbalance the academic pressures of the DP (diploma program)."
"We have to do two collaborative projects and two individual projects in the two years that we do the diploma," Garnica said. "This is my first individual project. It's supposed to be kind of personal, something you enjoy, and a way to give back to the community."
For those with an interest in community service that don't know where to start, Garnica suggests reaching out to organizations that intrigue you. 
"Really just call, email, contact whoever you think might have an opportunity," Garnica said. "You never really know who's going to have an opportunity or where one is going to show up. So really, just try to reach out as much as possible because there's always help needed somewhere."
Leave a Comment
About the Contributor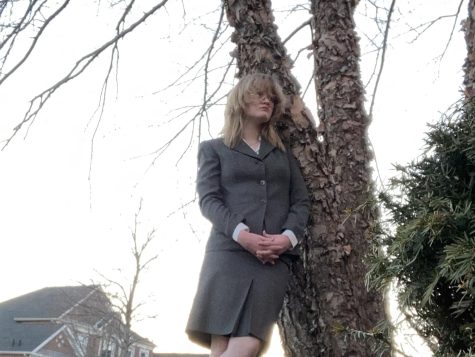 Arieis Feldpausch, Editor in Chief
Arieis "A" Feldpausch is a junior. This is her second year on staff. In her free time, Arieis enjoys indie folk music (specifically The Mountain Goats),...