Food, football, fun brings community out to annual Tastefest
Every September during the fall football season, loud roars fill the Wildcat Stadium, while smells fly throughout the air, signaling the annual Tastefest is taking place. Tastefest has always been important to the community and school district because it brings everyone out and promotes school spirit and athletics. This year, Tastefest was held on Friday, September 23, at the Wildcats field and included the football game against Canton High School.
Five food trucks and one dessert truck were outside the stadium throughout the evening. New this year were Greedy Rice, Nu Deli, and Detroit Mini Donuts. Vendors inside the stadium included Chick-fil-A, Kona Ice, Jet's Pizza,. and new vendor Kung Fu Tea which served the popular bubble tea. Numerous spectators lined up in groups to all get some of the signature bubble tea. Spectators were given a stamp upon entry that allowed them to reenter if they wanted to exit to visit the food trucks/fun house outside the stadium. Many raffles and prizes such as gift cards, clothing, hats, and even food were given away  inside the stadium . 
Sophomore Brayden Murphy liked the variety of food services that came out this year. 
"It was a lot of fun initially to set up the tables with the hockey team, but the food was great," Murphy said. "I found myself over at the Chick-fil-A stand many times, as well as taste-testing really good food outside of the stadium like Detroit Mini Donuts." 
Similar to previous years, the fun zone returned to the practice fields outside the stadium. Entry was only $5 to the fun zone.Vibe Credit Union, the fun zone's sponsor,  gave out upwards of 150 wristbands this year.
The varsity football team shut out Canton 35-0 in front of the nearly 2,000 spectators inside and outside the stadium.
"The student section was great," sophomore Gabe Polteraitis said. "It was nice to see the game with all of my classmates in a crowd of hundreds. The students were showing great spirit and energy in the student section throughout the entirety of the game which was great to see on such a big night for Novi football."
Leave a Comment
About the Contributors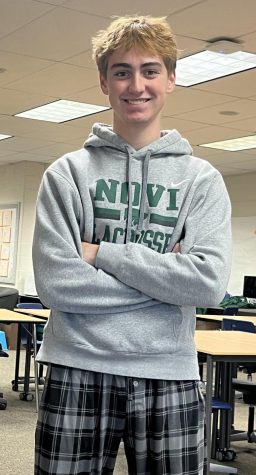 James Edwards, Staff Writer
James Edwards is a sophomore at Novi High School. This is his first year in journalism. When he isn't practicing, he's spending a lot of his time with...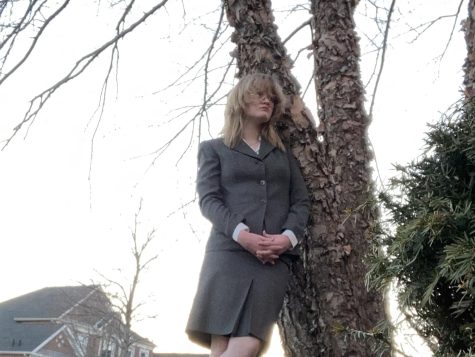 Arieis Feldpausch, Editor in Chief
Arieis "A" Feldpausch is a junior. This is her second year on staff. In her free time, Arieis enjoys indie folk music (specifically The Mountain Goats),...