The day in the life of a HOSA student
What the weekend looked like for students participating in HOSA competitions in Traverse City.
On the afternoon of Wednesday, Feb. 23, HOSA members piled into buses and headed for the state competition in Traverse City.  With most tests and skills sections usually taking less than an hour, HOSA students had a lot of downtime during their three day stay. 
Juniors Julia Park and Katie Wang, who ended up placing first in their event, gave some insight on what they were doing during their visit in Traverse City. 
"We left by 4 P.M on Wednesday and arrived in Traverse City around 9 P.M. We didn't get any breaks and most of us were doing work on Schoology on the bus since we didn't get excused for classwork during competition," Park said.
After arriving at their hotel Wednesday evening, students settled in their rooms, as they had to get up early the next morning to get on the bus driving to the Grand Traverse Resort where the competition was being held. 
"I got up around seven on Thursday and our buses left at 9. We had to pack everything since we couldn't leave the hotel where the competition was taking place once we got there." Park said. 
Once they arrived at the hotel, Park describes that ¨since we couldn't leave the hotel and my competition started at 6:30 P.M, we all pretty much just sat around, just lounging or studying for the entire day. We could get food in the hotel, but we didn't do much."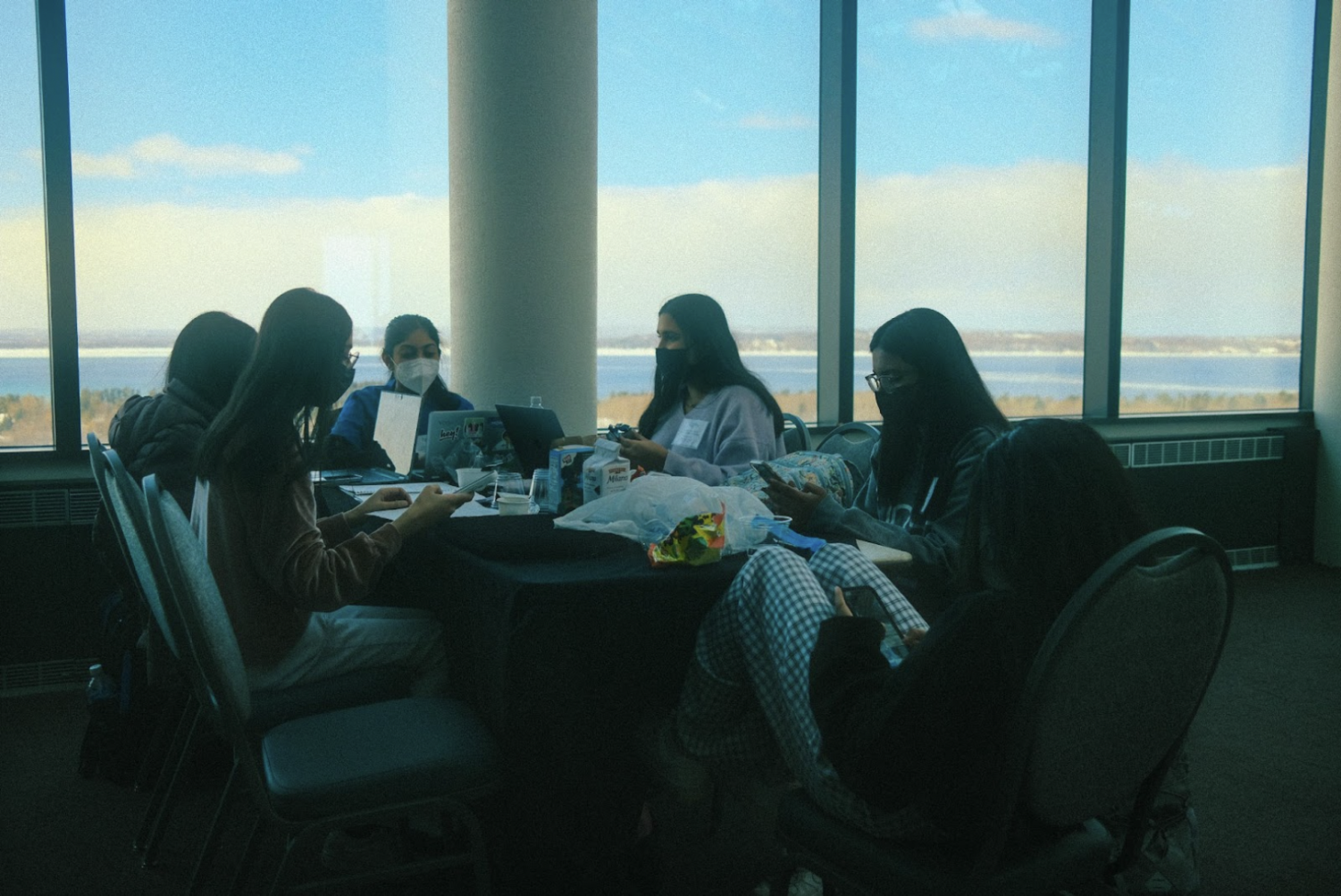 After the initial skills test on Thursday, students prepared for their written tests on the following day, which started at 9 A.M for Park. 
"We finished our tests and later in the day there was an award ceremony, which was really fun and nerve-racking. Katie and I weren't expecting to get above third place, so we didn't expect to get on the podium after they called third. But then they got to first and called Katie and my name and we were just kind of in shock, like we weren't expecting that at all." Park said. 
After the award ceremony, Park said some members celebrated by singing karaoke and having fun belting Adele and songs from "High School Musical". 
"It was so fun. Like people just went out there and sang on stage," Park said. 
Park described the events after karaoke, stating that this was the only time they were actually able to explore downtown Traverse City. 
"We went to downtown Traverse City for like an hour and a half, and got to eat there for dinner. It was nice and we got to walk around the shops, and many people got ice cream. But it was also really cold so that was enough time." 
On Saturday morning, the buses departed Traverse City,  bringing everyone back to Novi by 2 P.M.
Leave a Comment