Dive Log: Bonaire
I am a student S.C.U.B.A diver who traveled to warmer waters during spring break. In particular, an island in the Dutch Caribbean called Bonaire. 
S.C.U.B.A (Self Contained Underwater Breathing Apparatus) diving has always been a part of my life, but I got my open water dive certification back in 2020. That meant I could go from helping haul my dad's tanks, to diving with him and looking at wrecks and fish in quarries.
My first few dives were spent with an instructor who snapped pictures with a special underwater camera, and over the course of a year I got my own camera to take pictures with. 
Quite frankly, I had found the concept of underwater photography fascinating. And when I took my first pictures of the plane wreck in Gilboa Quarry, I fell in love with capturing the otherworldly nature of the wrecks and fish that surrounded me.
Over the course of seven days at Bonaire, I spent about 19 hours underwater over 21 dives and recorded all of my dives in my dive log to make sure I didn't forget anything. It is structured in a way that counts my total dives for the day, how much time I spent underwater that day and any notes I have on what I saw.
Leave a Comment
About the Contributor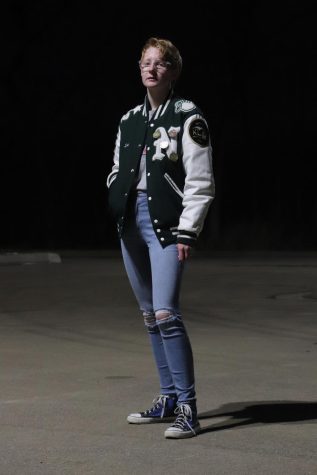 Lisa Hoy, Staff Writer
Lisa Hoy is a senior and is starting her first semester with the Wildcat Roar. When she isn't looking at shipwrecks or swimming laps in the pool, you...