Frog Force 503 hops to new levels
Frog Force 503 is a robotics team that encompasses all grades, K-12, where they build robots that compete against other robots made by other teams. 
"We design [the robot]. We prototype it. And then we go from there," Lexi Maxton, co-lead of Game-Specific design said. 
Maxton's group works on the robot itself, attempting to create the most efficient tools so that their robot will be able to win in competition. This means a robot that can finish tasks the fastest or with the most accuracy, depending on the challenge for the year. 
"I worked on designing the shooting part of the robot, which sits on top of the turret and spins around and launches the balls at the target," Maxton said. 
On Mar. 12, Frog Force 503 competed in their first competition of the 2022 season at Milford High School. 
"It's really exciting to have a competition season again," Maxton said.
Frog Force 503 garnered a reputation of being a seasoned team, with many accomplishments and recognitions earned throughout the past few years. Last season was a highlight.
"We won the Chairman's Award at the World's level. We're considered a Hall of Fame team, which means we have already qualified for this year's Worlds in Houston," Maxton said. 
This means that, for the next ten years, Frog Force 503 automatically qualifies for Worlds regardless of their performance at the regional and state level. They were one of two teams in the world who earned this award in 2021. 
However, Frog Force doesn't always revolve around winning.
"A big thing about robotics is giving back to the community and meeting with other people who are knowledgeable in STEM," Maxton said. 
Maxton said the transition from their virtual COVID-19 season to this season had been pretty challenging.
"It was very difficult to meet during the pandemic, especially virtually, and to adapt to all of that. It was nice to see that our hard work paid off," Maxton said. 
Now that meetings and competitions are in person, Maxton said the team has a very intense schedule. 
"Every weekday, starting on the first day of build season, which is usually the first week of January, we will start coming in at 6:00 and will usually leave around 9:00, but sometimes 10:00," Maxton said.
"On Saturday's, we meet at 9:00 AM for a leadership meeting and then we'll stay until 4:00, sometimes later." 
Leave a Comment
About the Contributors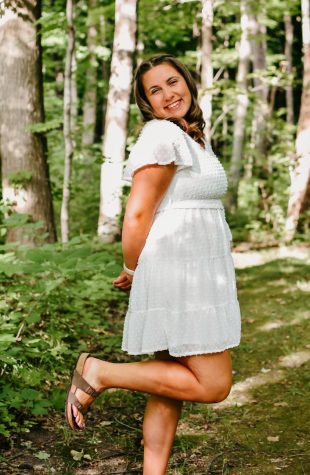 Makayla Stewart, Editor in Chief
Makayla Stewart is a senior and this is her fourth semester in journalism and her third semester as an Editor-in-Chief. When she's not in the throwing...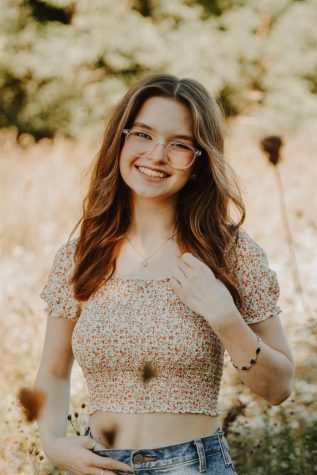 Lily Stroup, Editor in Chief
Lily Stroup is a senior at Novi High School. This is her second year being one of three editors-in-chief, and her third year on staff. She loves photography,...