How to be a Valentine's VIP
As mid-month approaches, Valentine's Day is on people's minds. The usual mix of excitement and anxiety is imminent, and many are wondering what their plans might be. Let's face it, we're teenagers and we don't all have a source of income. So, what gives? Here are a few options that can be fun, affordable and maybe even a bit romantic for Valentine's Day. 
Have an indoor picnic
As fun as picnics can be, Michigan weather does not always allow for a traditional picnic in the park. Consider having a picnic indoors. You can customize the experience to you and your significant other's preferences. Try changing the location, meal or tunes. You could challenge each other to cook what is already in the house, or go shopping together.
Go thrifting
Thrifting, in addition to being a trendy way to find new outfits may make for a fun date! Try visiting a thrift store with your sweetheart and picking out cute outfits for each other. You can set a budget that is suitable for your needs.
Visit a bookstore or library
If you enjoy reading, try visiting a bookstore or library this Valentine's Day. You and your darlin' can find new reads together or share old favorites. Extra points if you support a local business in the process!
Go sledding or skating
If your date is an outdoor person, you could consider taking them to sled, skate or hike. Sledding hills and hiking trails offer great opportunities to have fun and get some exercise. Check out local areas, such as parks, to determine pricing. Skating is also a great option, and despite not being free, it is relatively affordable. If you aren't a huge fan of outdoor activities, try roller skating or rock climbing.
Night in
Puzzles, music, board games, movies. No matter what you do, a night in with your significant other can be relaxing and romantic. Sharing favorite at-home activities is a great way to get to know more about each other.
Make something together
Whether it's crafts or cookies, making something with your significant other can be a great way to bond. You could DIY gifts for each other, make a meal you both enjoy, or build a blanket fort. For the competitive spirits among us, you may want to try having a bake-off.
Take them to your favorite place
Do you have a place that's important to you? Maybe somewhere you go when you want to get away? If you're especially close with your partner, consider letting them see that part of you. Sharing a place that means a lot to you, no matter how menial it may seem, can create emotional openness between you and your significant other.
Small Business Recommendations via The Roar Staff
Breakfast Club- Novi ($$)
A recommends the creme brulee french toast or breakfast quesadillas. Try one of each and share with your S.O.!
Happy Sushi- Novi ($$)
Jess recommends the volcano roll.
Moose Pastry & Tea- Novi ($)
A recommends either the chocolate or strawberry cake. 
M Street Baking Company- Novi and Howell ($$)
The menu frequently changes, so check it out with your sweetheart!
O'cafe- Novi ($)
O'cafe's bubble waffle is one of Jess's favorites!
The Flower Alley- Novi 
The baby's breath and rose arrangement is beautiful, according to Jess.
Brown Dog Creamery- Northville ($$)
Jess recommends the peanut butter me up ice cream and duck fries.
Early Bird Cafe- Northville ($)
Editor in chief Makk enjoys Early Bird Cafe's french toast.
Guernsey Farms Dairy- Northville ($)
Guernsey's Dairy is a favorite amongst the Roar staff. Some of our favorite ice cream flavors include chocolate, mint chocolate chip, and Michigan two way.
Koji- Northville ($$)
Lily and Jess both love Koji. They recommend the spicy salmon roll, udon, or ramen.
Tea Gather- Northville ($)
Tea Gather in Novi is a favorite amongst high school students. Editor in Chief Lily enjoys the peach green tea with lychee jelly and the mocha milk tea. A loves to snack on the basil popcorn chicken. Jess likes the winter melon milk tea with boba.
El Patio- Farmington Hills ($)
Melia loves to get the taquitos and horchata, while Mrs. Cadena enjoys the flautas.
Evergreen Chinese Restaurant- Ann Arbor
Jess gets the niu he, or beef wide noodle, when she visits Evergreen Chinese Restaurant.
Marvin's Marvelous Mechanical Museum- Farmington Hills
An outlier on our list, Marvin's is an old-school arcade. A recommends going there to play pinball and check out cool old machines from as early as the 1930s.
Leave a Comment
About the Contributor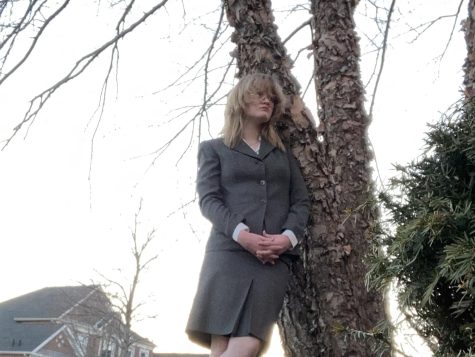 Arieis Feldpausch, Editor in Chief
Arieis "A" Feldpausch is a junior. This is her second year on staff. In her free time, Arieis enjoys indie folk music (specifically The Mountain Goats),...