Football: They're winning. Here's why.
A 6 foot, medium build, former athlete holds a clipboard addressing the team circled around him. The sweaty athletes, in black jerseys, hunch over their knees, all eyes on their new leader. 
Coach Jim Sparks replaced Coach Jeff Burnside after Burnside stepped down from the position to focus on his family. The transition between coaches was smooth, but not seamless. 
Peter Swanson, senior offensive lineman, said Sparks' coaching is more relaxed, with more leadership coming from within the players, different from the stricter coaching style in previous years. 
Following the change, the Cat Pack is full, the bench is 30 deep, and the energy is electric. 
"The dynamic is different," senior captain Tyler Patrick said. "We're winning more which gives us more confidence and I feel like last year, some of the kids didn't really have that same amount of love for the game."
The team was a winning one. Their league record ended at 4-3 this year, compared to last year's record of 2-4 and 1-6 the year before that. 
"Last year, we had a bunch of sophomores that played varsity, which was very helpful," Patrick said. "Before, we didn't have that because only a few kids from the senior class were able to do that. That really helps with experience and confidence of our younger athletes." 
 The guys also learned new offensive and defensive systems.
"Right now, we're playing well and we're playing fast. We're playing up to the expectations we set during the summer," assistant varsity football coach Deshon Davis said in Sept. "The kids have responded to the systems well."
Both Sparks and Davis have transitioned from Clawson to Novi. Their previous school was much smaller in both team size and community atmosphere. The coaches have been getting used to the amount of support from the student section and the community.  
Patrick said that Coach Sparks carried over several traditions from Clawson. 
"We had the seniors' 'Last Ride,' where the juniors carried all of the seniors off the field because it was our last in-season practice," Patrick said. "It was a really special moment that we got to share with our teammates."
After a Friday night win, the team gets Music Mondays the following week. Music Mondays are when the athletes listen to music during practice, which they are usually not allowed to do. Music Mondays, Senior's Last Ride, and pre-game silence are traditions Sparks brought from Clawson.
Junior Niko Krall said that Sparks encourages them to dress for success, which leads to confidence on the field. Unlike previous years when players wore jerseys to school, the boys dress up formally each Friday, regardless of if they play at home or away. They beat strong teams, like Brighton, due to their team atmosphere. 
"I think this group of guys is really tight, and we've all played and grown up together since 3rd grade," Krall said. "Being really close helped us play together better."
The players couldn't pin their winning season on any one thing, the team bond, new coaches, new offensive and defensive systems, and an overall changed dynamic contributed. 
Leave a Comment
About the Contributor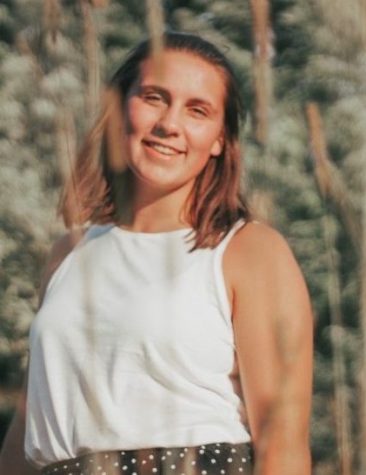 Makayla Stewart, Editor in Chief
Makayla Stewart is a junior and this is her second semester in journalism and her first semester as an Editor-in-Chief. When she's not in the throwing...