McKaig returns as theatre director following retirement from teaching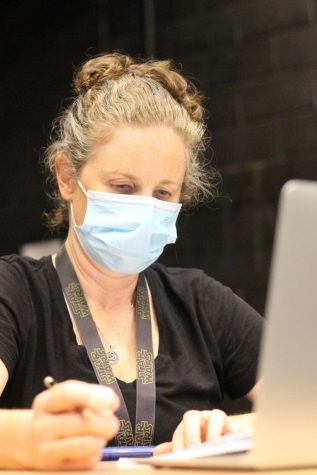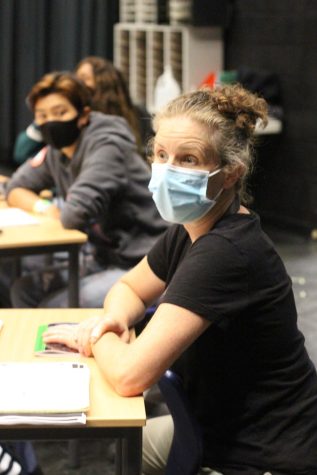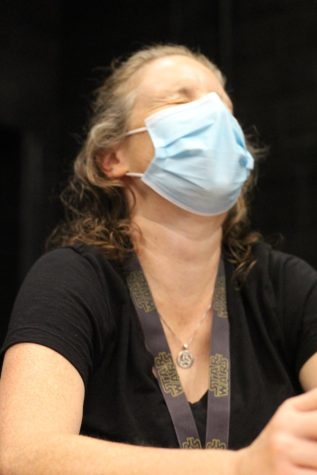 For two weeks, the theatre department had no director. Heather McKaig was theatre director for 22 years. But having retired from teaching, she also had to resign as theatre director. McKaig was interviewed for the job by three administrators.
The day after she was interviewed, she was offered all five positions. 
The decision to retire from teaching was incredibly difficult, McKaig said, but necessary for her physical and mental health. 
"I like being in a classroom of kids, like that whole process, but it was a decision that made sense mostly for my health," McKaig said. "Because doing those five jobs and then also teaching full time in a classroom was kind of like having two full time jobs."
Returning to high school theatre continues to give her the opportunity to work with children. With more time, McKaig said she is able to do those jobs more effectively.
She stayed here for one simple reason. 
"My kids," McKaig said. "The kids … like you're there for four years. And when you're involved in something …  you become really engaged in it. As the teacher, as the director, as the adviser, you look forward to having those kids that you get to see develop over four years and you enjoy working with them."
Senior Christina Pilch has worked with McKaig since the spring of her freshman year, during that year's Musical production. 
"When I first met her, she was like, the nicest lady ever," Pilch said. "She was so passionate and she was just a really great director."
Pilch said something she likes about McKaig is that she is honest and direct with her when Pilch is doing something wrong. 
"She always knows what she wants," Pilch said. "I think she has a really good vision about what she wants, and she's just really fun to work with in order to get that vision."
When she first found out about McKaig's retirement from teaching, Pilch initially did not know that McKaig also had to reapply for theatre positions. 
"I've worked with her for three years. and it was my senior year and I really wanted to have that special final year with her," Pilch said. 
When she found out about McKaig's return to those positions, Pilch had an emotional response.
"I was so happy I was like, 'Oh, thank God.' Like 'Okay, good,' because I knew that she was going to do a lot of great stuff still, and I was really, really, really happy that she got it," Pilch said.
A memory with McKaig that resonates with Pilch comes from her freshman year, when McKaig praised Pilch for taking the corrections that she gave her during her acting portion. 
"I was like this little freshman, and I had all of the scary seniors and upperclassmen in the back," Pilch said. "And she complimented me, and that made me feel so good about myself."
Leave a Comment