Superintendent Benjamin Mainka hosts new "Courageous Curiosity" podcast
Novi Community School District Superintendent Benjamin Mainka is hosting a podcast called "Courageous Curiosity." The podcast covers a variety of topics, all aiming to engage the community and create a space for open discussion.
Mainka hopes the podcast will become a safe entry point into difficult conversations and allow listeners to consider other perspectives.
"It's really important to me, and I think it's important for our society in general to try and reengage each other," Mainka said. "We're all human beings, we're here together, we don't all think the same, and that's okay."
Each episode features guest speakers including students, staff, and experts in various fields. Experts on the show have included professionals from Stanford University and Wayne State University.
"
We're all human beings, we're here together, we don't all think the same, and that's okay."
— Benjamin Mainka
Mainka believes that having students on the show helps to promote student voice and advocacy.
"I think one of the things that our school district has done so well, and we continue to try and strive for, is making sure that student voice is front and center because students are who we are serving here and they have a big perspective on what that is going to look like," he said.
In addition to the good he is hoping to achieve for the community, Mainka said he is learning from the experience.
"I really have been blown away by every episode we've filmed. I'm learning something new truly every time and so it's really kind of a cool thing. So I feel like if that's the case for me, I'm sure that people that get a chance to tune into it will be able to pick something out of it," Mainka said.
Episodes are 20 to 30 minutes long and will be released every two to three weeks, first in video form on YouTube and then in audio form on Spotify, Apple Podcasts, Google Podcasts, Amazon Music, and Overcast.
For more information or to catch up on the podcasts, visit https://www.novi.k12.mi.us/why-novi/courageous-curiosity-podcast
Leave a Comment
About the Contributor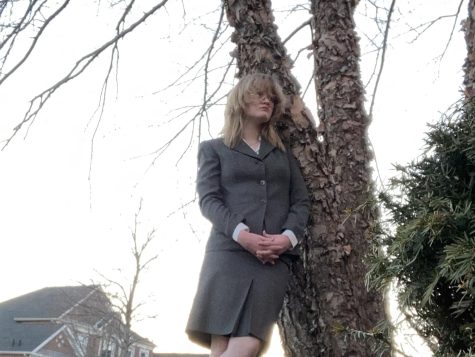 Arieis Feldpausch, Editor in Chief
Arieis "A" Feldpausch is a junior. This is her second year on staff. In her free time, Arieis enjoys indie folk music (specifically The Mountain Goats),...