Crushing mental health taboo and vandalism
Students crowded behind the caution tape barrier as a forklift lifted a graffitied car high into the air and into the recycler. Glass flew as the windows were crushed in, and the students cheered on as the car was crushed into a flat, mangled version of its previous self.
The crushing of cars was a part of the "Crush the Stigma" event, which was held during UMatter Week. In an effort to raise awareness for mental health, the Student Mental Health Committee organized four cars for students to write on to express their emotions, which were in turn crushed during all lunch periods on Friday, Apr. 29.
The cars were delivered by the GLR Advanced Recycling Company to Novi High School on Saturday, Apr. 23, and were left in the West Parking Lot all week. 
"The cars have been available for the students to write on to show stressors or depression and anxiety," senior Student Mental Health Committee event planner Anjani Malli Reddi said. 
Teachers could take their students out during class to write messages on the cars in the week leading up to the event. 
"In reading some of the statements on the vehicles, they were very moving and some students had expressed discontent with the competitive nature of our school, their struggles with AP and IB courses and the pressures they put on themselves," Principal Nicole Carter said. 
The messages reflected on students' mental health at the school, which included depression, anxiety, stress, competitiveness, and home life, Malli Reddy said.
However, Carter said a few students vandalized the cars between late Monday evening and early Tuesday morning. The cars were marked up with inappropriate imagery, names of specific people, and inappropriate words with a mixture of spray paint and marker.
"It was something we knew was going to be a possibility," Malli Reddy said, referring to the vandalism that occurred. 
Carter said the administrative team proceeded to white out the inappropriate material so that the nature of the event wouldn't be soured.
"We wanted to make sure that the messages on the vehicles were reflective of the purpose of the 'Crush the Stigma' event," Carter said. 
The "Crush the Stigma" event was in place to help students feel more comfortable with talking about mental health and bringing awareness to mental issues prevalent among students. This let the administrative team get an in depth look at how students were feeling, and how administration could help, Carter said.
"Some of the messages were very touching, and they did give the administrative team an opportunity to reflect in regards to the direction we are going to go as a school," Carter said. 
Leave a Comment
About the Contributor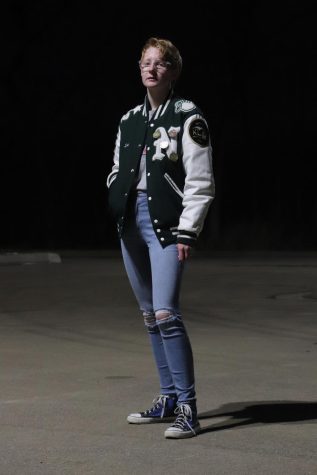 Lisa Hoy, Staff Writer
Lisa Hoy is a senior and is starting her first semester with the Wildcat Roar. When she isn't looking at shipwrecks or swimming laps in the pool, you...