Girls Cross Country runs ahead of pack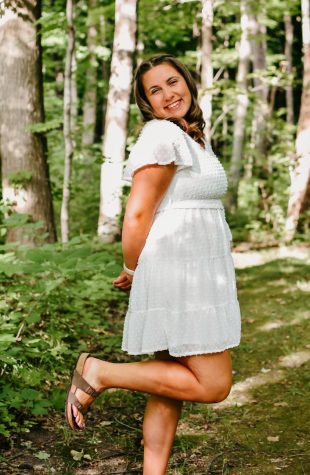 More stories from Makayla Stewart
Sweat dripping down their faces while they run through mud puddles, winding around the baseball field, then navigating the woods, the Girl's Cross Country team runs a 5K race. 
"I'm really proud of how I ran on the Novi course," junior Anjali Kidambi said. "It's a difficult course and it was raining and super mucky. The team atmosphere was super down, but we all learned from the race. I think it was a major sign of improvement that I saw." 
Kidambi ran a 20:38, Oct. 5, placing fifth. She smiled as she crossed the finish line and looked back at her time, she slowed and hunched over, trying to catch her breath. 
While each athlete earns her own time, the team atmosphere is what keeps the girls coming back. 
"I think we're a really close team. We don't have a whole lot of girls on the team, so especially on bus rides home, we're always having a great time," sophomore Rose Pebbles said. 
Training all through the summer together, both in the weight room and going on runs, also helped bring the team closer. Transitioning from track and field in the spring to cross country in the fall is something new members have to get used to. 
"It was honestly so difficult at the beginning because I wasn't used to running 5Ks. But now I'm at the point in the season where I'm starting to love cross country," Kidambi said. 
She ran a PR at Hanson's Invitational, with a 20:07, placing 8th out of 249 runners. 
The girls are wrapping up the season with their fastest runner, Kidambi, shaving 1:13 off of her time from the start of the season to the finish. 
Regionals is Oct. 30 followed by their last meet, Mick's PR Classic Nov. 2.
Leave a Comment
About the Contributor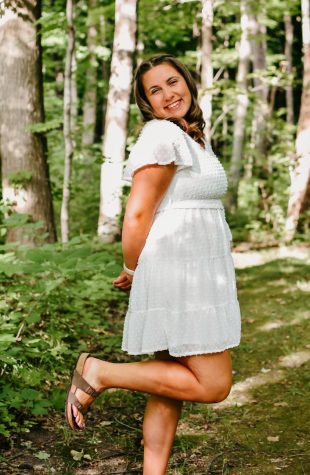 Makayla Stewart, Editor in Chief
Makayla Stewart is a senior and this is her fourth semester in journalism and her third semester as an Editor-in-Chief. When she's not in the throwing...