Hungry on Haggerty?
11/11 Homemade Burgers lacks quality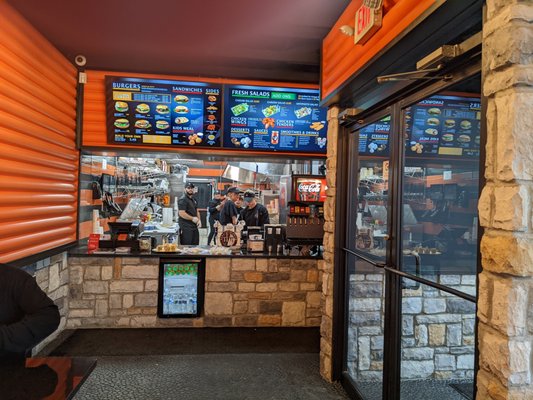 My first impression when I heard about 11/11 was that it's probably like your local Five-Guys or a step up from your fast food like Culver's or Burger King. This led me to believe that the 11/11 Homemade Burgers would also be the size of a Culver's burger and probably taste juicy and feature a fluffy bun. Boy was I wrong about what this burger would actually taste like.
I spoke with junior Arieis Feldpausch who tried 11/11. 
"I thought the food portions were good for the price," she said "The burgers were very big and I personally liked the grilled onions, although the bread was rather large and different. On the side, I thought the fries were a bit better than the burgers overall."
The inside of the restaurant is covered in shiny orange and black tile along with a large TV screen menu above the counter looking down at you. Outside, near the door, a sign is posted saying they serve Starbucks coffee inside. When I walked to the cash register to order, I noticed that the Starbucks coffee came from a machine, no baristas or actual Starbuck recipes there, just machine-made coffees.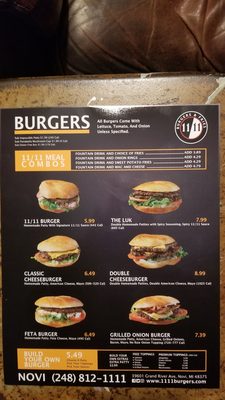 Immediately, I felt the Starbucks was just a scheme to get you in there to order their food. After ordering, it took fifteen minutes to get my food from a completely empty establishment with three people working behind the counter. I felt this was absolutely absurd considering it was only me and two other people with me ordering food. We all ordered cheeseburger combos, which come with an entree of your choice with fries and a drink. It came out to nearly $40! Then after pacing around for a hot minute, the food finally came. They forgot two of the fries and one of the drinks we should have gotten with our combo. The service wasn't great, but at least it was time for the food. 
The first bite I took couldn't have been any worse. Put this into perspective. Imagine you went and ate out and ordered a burger. I had gotten a mouthful of cold bread, a chewy patty, and an over-the-top amount of mayonnaise. Me, and everyone else I ate with all ordered the same burger and were very unsatisfied. We couldn't even finish our $40 meal.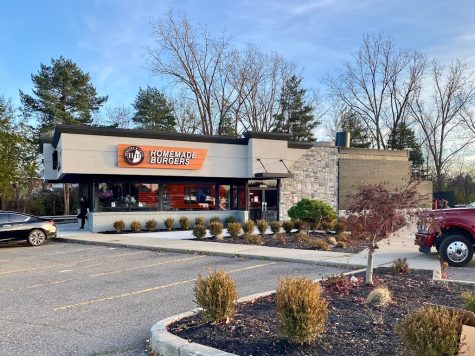 We were left with a third of the fries we paid for – the only thing that was good about the meal – and they were very good in ketchup. In all, eating at 11/11 that night made me feel like I should've stuck to the usual restaurants that are further up Grand River like Famous Daves, Primanti Brothers, and California Pizza Kitchen because $40 goes a long way for a good meal. 
Overall, I think if you're craving a meal later in the day, take your business and money somewhere with better food quality, service, and prices.
Leave a Comment
About the Contributor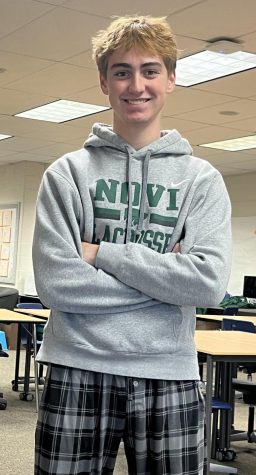 James Edwards, Staff Writer
James Edwards is a sophomore at Novi High School. This is his first year in journalism. When he isn't practicing, he's spending a lot of his time with...