Taylor Swift's "Midnights: 3 am edition" Review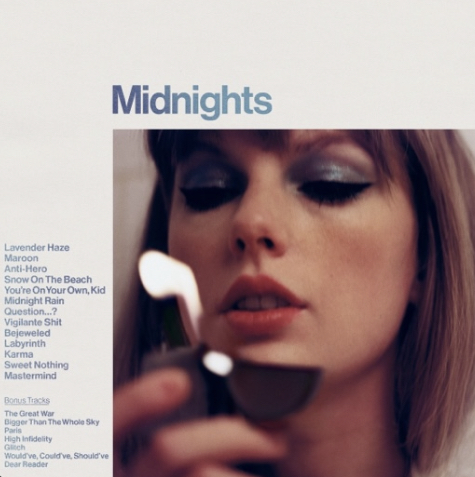 On October 21, 2022, Taylor Swift released her tenth LP, Midnights. The original album holds "13 stories of sleepless nights scattered throughout [her] life," she shared with Apple Music listeners. She released seven bonus tracks, the "3 am edition" that same day. 
Swift worked alongside longtime collaborator Jack Antonoff to illustrate her stories through each track. 
The album begins with "Lavender Haze" – a song about finding refuge in the glow of intimacy. It showcases an upbeat melody and is a fan favorite. 
"Snow at the Beach," teams up with Lana Del Rey – an artist whose instinct for mood and theatrical framing seems to have influenced Swift's recent catalog. She uses a slower tempo, creates a hushed atmosphere and is no stranger to negative space in this track. It takes listeners to a completely different time in her life and contrasts well with tracks like "Lavender Haze" and "Anti-Hero."
"I have this thing where I get older, but just never wiser," Swift sings at the start of "Anti-Hero," the third song of the album. "Anti-Hero" is an instant classic, making its way onto several Apple Music curated playlists and climbing up Spotify's most-played songs chart. One of her most vivid lines, "Sometimes I feel like everybody is a sexy baby and I'm a monster on a hill," provides a connection to fans struggling with body image issues and comments on her relationship with eating disorders. 
"Vigilate Sh*t," a complete shift in tone is a song that indicates the middle of the album. She channels reputation era music, creating a sultry tune that is very similar to "Call it what you want" from her earlier album. This track is all about getting revenge, with the most prevalent verse being "Don't get sad, get even."
Everything has a place in this album, channeling different eras with each of her tracks. Due to the nature of these being stories of sleepless nights throughout her life, they each resemble a different part of her style. 
"Vigilante Sh*t" has undertones from reputation, while "Lavender Haze" has undertones from Lover. "Question…?" has remnants of 1989 while "Bejeweled" channels Lover really well. 
Are you planning to see Swift on tour?
Sorry, there was an error loading this poll.
Not only do all of those songs seem like they could fit in other albums, but "You're On Your Own, Kid" could be featured in her "From the vault" collection on Red: Taylor's Version. "High Infidelity" fits like a glove with the stylistic choices she uses in evermore. 
As Swift bounces from one era to another, her 13 stories intertwining and developing separately is magical. Listeners can sense that each of her tracks represents a different point in her life. Midnights: 3 am edition gives fans more of what they love. This album builds upon her legacy and experiments with newfound passion for music similar to folklore and evermore.
Leave a Comment
About the Contributor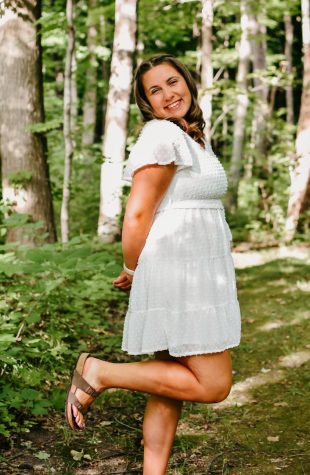 Makayla Stewart, Editor in Chief
Makayla Stewart is a senior and this is her fourth semester in journalism and her third semester as an Editor-in-Chief. When she's not in the throwing...