Field Hockey dials in and builds upon their future
It's the end of the half, and the girls are down 0-1. The whistle blows and the athletes gather around their coaches, with arms around one another. They hold their sticks, pointed in the middle of the circle, underneath the bright stadium lights. The air is chilled as they gear up for the second half, their breath visible in front of them.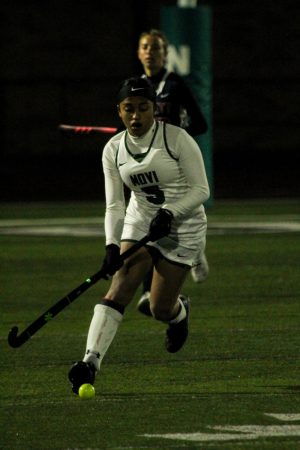 Following a winning season last year, the field hockey team has only seen an improvement, losing a mere two games thus far. 
"We are really doing amazing this year. The team has grown so much this season and I am very proud of them," junior Helen Harpenau said.
Senior Livia Camargo said the team has really good chemistry and has worked together well. She said the whole program plays field hockey baseball once a season, allowing them to get to know each other even better. 
"Our team is very very close since most of us have been playing together for a while. We have team bonding during season and after season, most of us choose to spend time with each other," Camargo said. 
The team is currently ranked fourth in the state for the first time in its history. The team prepares in a unique way before each game.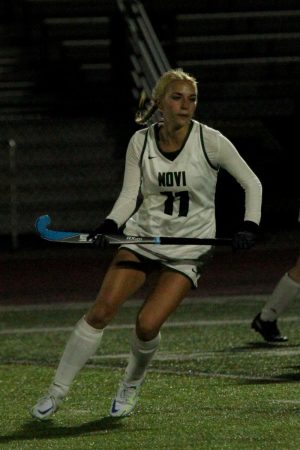 "Before every game our coaches write our specific goals for the team on a dry erase board and on the top they write the opposing team's name really small and someone comes up and erases it. It's just kind of a symbol for us to visualize beating them and to bring up our confidence and camaraderie," senior Hannah Kessel said. 
For the first time ever, a middle school team was formed. Kessel said it's a great way to build upon the program and that it's so reassuring to see such young talent.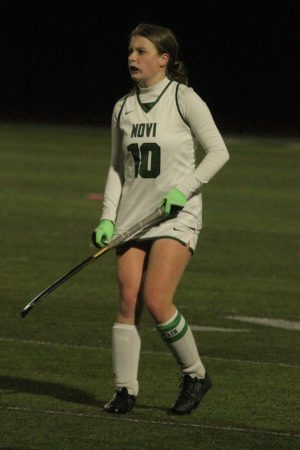 "In previous years the field hockey team has hardly ever won and this year we've hardly ever lost," Kessel said. 
The team will play Dearborn High School in the district semi-final on Monday, Oct. 24 at 7:00 pm at Wildcat Stadium. 
Leave a Comment
About the Contributor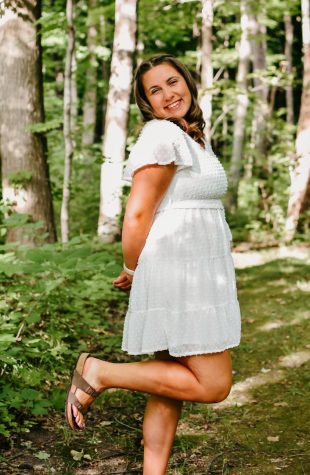 Makayla Stewart, Editor in Chief
Makayla Stewart is a senior and this is her fourth semester in journalism and her third semester as an Editor-in-Chief. When she's not in the throwing...