Heads up, sticks out
Field Hockey bounces back following disappointing season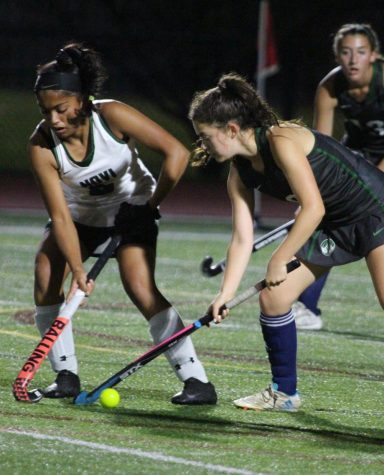 It's the end of the third quarter, and the girls are down 0-1. The whistle blows, and the sweaty, red faced athletes gather. They hold their sticks down in the middle of the huddle and hit them together. The four seconds of their sticks clacking together get them ready for the next quarter. 
Following a losing season last year, the Varsity Field Hockey team saw a much improved season with seven wins, eight losses, and three ties. 
Captain Anjani Koneru said team bonding led to this year's success.
"This year we're pretty strong, even though we're young, and it wasn't expected," Koneru said. "Our team gelled together well. We have really good chemistry, and so it's helped us win more games than expected."
As a captain, Koneru has worked with the other captains to make the team more inclusive, something she said did not occur last year.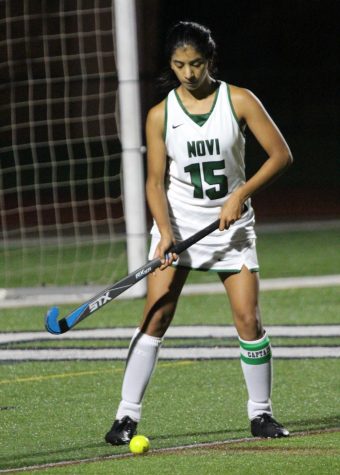 "I think that really helps because it helped each other gain the trust of their teammates," Koneru said. "That's really crucial during the game because when you pass the ball, you have to trust that your teammate's gonna be there to get it and move it up the field for you."
One of her favorite moments from this season was when the team tied against defending state champions Dexter High School.
"To hold our own, that was very exciting. I think that's one of the best games we've ever played this year," Koneru said.
Coming into the season, field hockey was met with a challenge of a young team, having lost their entire offensive line and both of their goalies, as 12 seniors graduated.
"I was expecting for it to be tough for us to get into it, and be closer, and for them to trust me as a captain," Koneru said. "I thought it would be hard to actually start winning games and scoring, but I guess I was proven wrong."
The team may face some challenges next year. Koneru and fellow captain, Sreenidhi Saripalli, graduate this year. When they do, the team will lose their entire backline.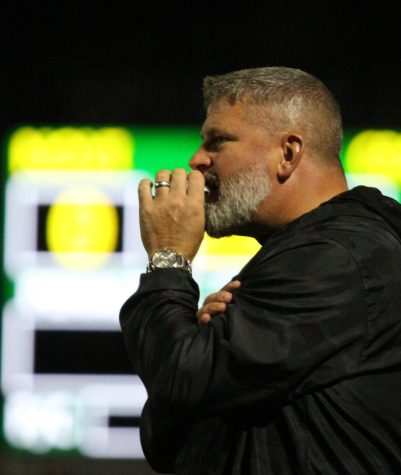 "I honestly think they'll do great," Koneru said. "I think there's some really strong players that can come up and step up in those positions and other positions that other senior girls had."
Throughout the season,the girls repping green and white jerseys traveled across and out of state for several games. They were invited by the University of Michigan to play on the Wolverine's home field. 
It was an opportunity that Koneru said she initially thought nothing of, but everything hit once the team got on the field.
"Honestly, it was like, I don't know I just, I don't even know what I felt, it was super cool. It was like a dream," Koneru said.
Coach Amy Kilgore returned to the field as an alumna, having played field hockey for the University of Michigan, giving the team a special connection to the location. 
"When we got to the field, I was like 'Oh my gosh this is really happening, we're actually playing on the field that D1 athletes play on,'" Koneru said. "So initially I was indifferent, but then I was like, shocked I was like 'Oh my gosh, like we're just like a tiny team from Novi.'"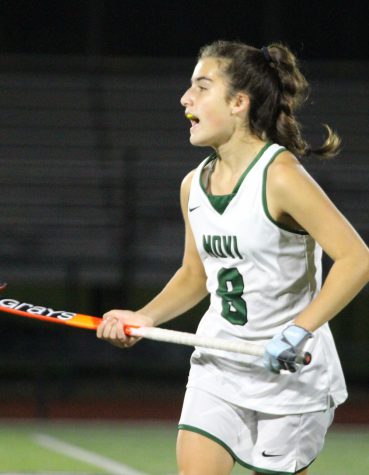 The girls also traveled to Pittsburgh for a few games, as there were not many opportunities to play D1 teams in Michigan.
Every other year, teams from Michigan and Pennsylvania switch as hosts for competitions. This year had them on a four hour bus ride to Pennsylvania, where they listened to music, sang, and played games together.
"I think it was really fun. There was a lot of team bonding and we all got closer as a team," Koneru said. 
Leave a Comment