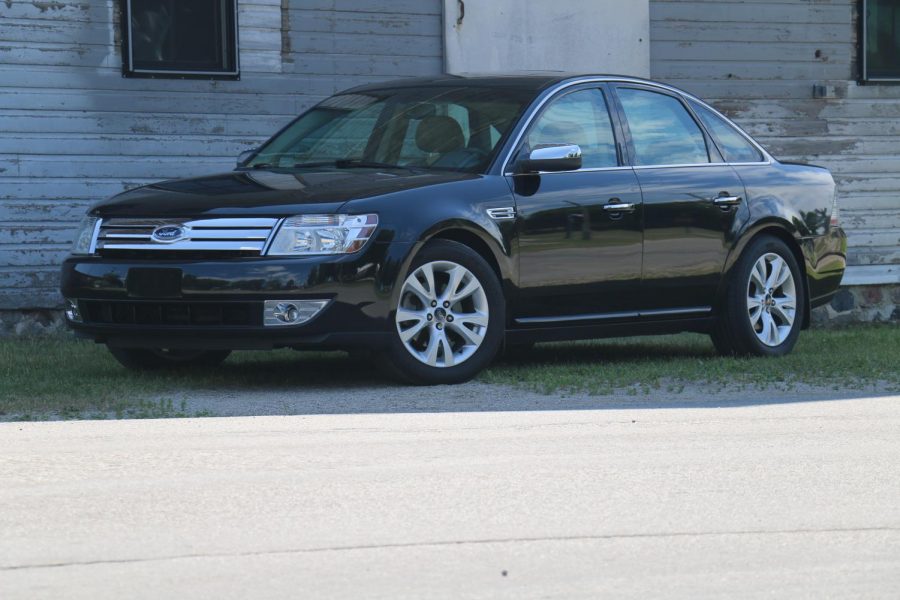 High School students get their license and need a car to drive. Either they don't have a lot of money to spend or their parents don't want to spend a lot of money. We're here to look at what cars can be good for any high schooler to get.
The 2008-2009 Ford Taurus is an American made four door, luxury sedan. With the Manufacturer Suggested Retail Price of $25,000 the Taurus wouldn't seem like the best option for a high school student, but all cars as soon as they're driven off the lot, they lose value and today you can buy a used Taurus for around $5,000.
The Taurus is a solid car. With a 3.5 Liter V6 engine that puts out 263 horsepower and 249 foot-pounds of torque, the car is no slouch. It goes 0-60 in 6.8 seconds and does the 1/4 mile in 15.4 seconds. The car does lack on the top end with being limited to 112 miles per hour electronically, but you'll never need to use all that power. Using all the power could cause but is not limited to, speeding tickets, jail time, and injury.
Fuel mileage is a big worry for a lot of people. Even though the Taurus is a four door sedan, it gets good fuel economy for its size. It's paired with a 6 speed automatic transmission which helps the Taurus get 18 miles per gallon in the city and 28 miles per gallon on the highway. The car has a 20.5 gallon fuel tank so fill ups could get expensive.
The Taurus also checks the box for practicality. With four doors and seating for five the Taurus is a perfect car for a high schooler to drive around with their friends and family. The trunk has 21.1 cubic feet of space and plenty of room for backpacks. The rear seats also fold down to a flat position for hauling those larger items like ski equipment.
The safety box also gets checked. The Taurus is equipped with two front airbags, side airbags and a side air curtain system earning it a 5 Star crash rating. The car can also come equipped in both All -Wheel Drive and Front Wheel Drive variants so winter driving is no problem. The Taurus also caters to parents who are worried about their kid's distracted driving. Some Taurus may be equipped with Ford's SYNC hands free system, which allows the driver to talk on the phone without having to take their hands off the wheel.
Every car has its problems and the Taurus isn't safe from this. The Taurus can have water pump failure at some with labor and parts, the cost averages at $2,000 for the repair.
Overall, I'd give the 2008-2009 Ford Taurus 4/5 points with the only problem being the possible repairs. For a teenager , I would give them the green light on a Taurus. It's reliable, gets good gas mileage, is safe and practical. All around a good car that parents should approve for their teenager to buy.