A Record-Breaking Redemption Rivals Game
Friday, April 28th, brought a chilly day, with the sky cloudy, wind roaring, and rain pouring. Losing to fan-favorite rival Northville, 5-17, only added to the poor weather and crushed spirit. The Novi girls varsity lacrosse team took this not as an upset though, but as a lesson learned, and a way to adapt for game two against Northville.
Wednesday, May 10th, will go in the record books. For the first time in Novi history, the girls managed a 10-8 victory over Northville in a rapid, 11-day turnaround from the first game. So what was the big difference? How did 11 days lead to Novi's victory?
The varsity team has had a relatively solid spring season, carrying a 9-8-0 record in a competitive, Division 1 league. The league includes schools such as Brighton, Hartland, Canton, Livonia Stevenson, and Plymouth to name a few, and currently, the team has one confirmed game left to either close the season or move further into the playoffs.
Coming from a tough loss the first time around, the girls understood that there needed to be a change in some way, shape, or form, as they tackled Northville for a second time. 
"I think emphasizing the team's needs and how each person could better focus on those [specific] needs as individuals really amped up our level of play," girls varsity coach Kaitlyn West-Cárdenas said. "We have been very strategic in looking into our areas of growth [including] ground balls, (scooping balls off the ground with one swift motion) how to play high-pressure defense, and playing against that defense on the offensive side."
According to West, the overriding difficulty of the first game was primarily attributed to mental strength and skill faults.
"We were capable of a closer score deficit, if not winning, the first time around this season. I think in the first game what really got us was the weather was awful and we seemed to be affected by this mentally as a team. Our passing and catching were off and we had many turnovers and as a result, Northville played stronger…that time around," West said.
The second game on the latter, brought a more comfortable, 70-degree atmosphere, revealing a blue sky with a light wind chill and not a single cloud in sight. Emotions ran high as the wildcats entered the game with a fresh attitude, and that new perspective showed in their performance. 
"The team made much better draw controls, (the initial possession after a goal is scored) pass and catch connections, ground ball controls and played a more 'ride along,' controlled defense instead of being in 'recovery mode' like the first time around," West said.
Ultimately, with a bright sun, energized unit, and focused play, the girls pulled the win, claiming the closely fought, game 15 of the season.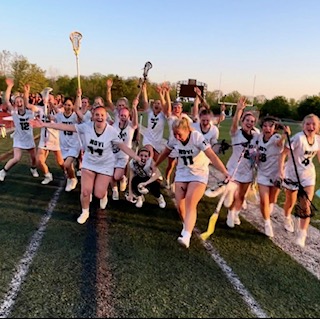 View Comments(1)
About the Contributor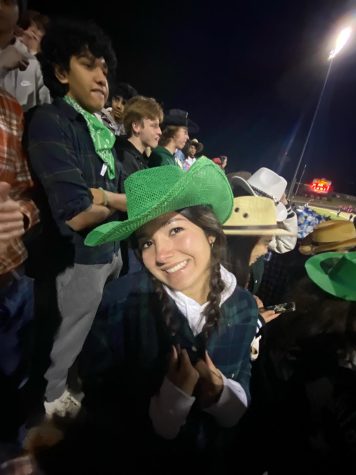 Thea Fortin, Staff Writer
Thea Fortin is a junior, and this is her first semester in journalism. When she's not listening to Taylor Swift, you can find her at a Michigan Youth in...